本周三的阳光英语沙龙,吕国博士将对话来自蒙古国的朋友、阳光创译矿业咨询部的Enkh(安可),从"一带一路"战略出发,共同探讨"一带一路"沿线国家矿业投资的风险与机遇(以蒙古国为例)。本次直播,就随吕国博士和外国朋友共同学习。
  本次直播内容主要有以下几个方面:
★
每周英语沙龙(Weekly English Salon)
★
【映客直播入口】
映客号:153101273、417143940
直播形式:对话访谈
时间:2017年9月12日(本周三)14:00-15:00
主题: "一带一路"沿线国家矿业投资的风险与机遇(以蒙古国为例)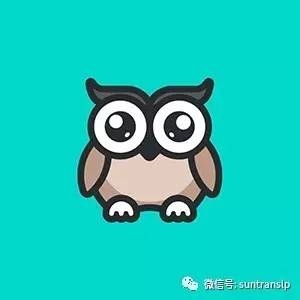 Topic: Mining investment risks and opportunities in the countries along the Belt and Road Initiative (in the case of Mongolia)
主题:"一带一路"沿线国家矿业投资的风险与机遇(以蒙古国为例)
1. Dr.Lu introduces Enkhto the audience first and then ask him to introduce himself to the audience little bit in detail.
首先,吕博士向观众介绍安可( Enkh), 然后 安可(Enkh)稍做详细的自我介绍。
2. Enkhstresses about his relevant educational (Mineral law) background and work experience.
Enkh着重强调其相关的教育背景,即矿业法专业,以及其工作经历。
In terms of my work experience:
工作经历:
● I have 7 years of diplomatic and government service experience as a diplomat worked in France, Belgium and China.
拥有7年的外交官与政府雇员工作经历,先后在法国、比利时与中国工作过。
● In addition, i used to work for the state-owned coking coal mining companycalled ETT as a Director of Legal department. ETT is one of the strategic companies for Mongolia where all the Mongolian citizens are the shareholders of the company. I also worked briefly for the London office of a Canadian law firm called Fasken Martineau, a boutique law firm which is well-known internationally for its mining practice.
此外,曾经在国营的焦煤公司ETT工作,任法律部主任。ETT是蒙古国的战略公司之一,蒙古国所有公民均拥有其股份。还曾短暂地在加拿大的Fasken Martineau律师事务所驻伦敦办事处工作过,该公司因其在矿业界的实践经验而全球享誉国际。
Here are some experiences that i had as a mining lawyer at ETT.
以下为在ETT公司做矿业律师的经历:
● All coal sales and supply agreements of ETT including the Coal sales agreement with Chalco Trading Hongkong, trading arm of the Chinese state-owned resources company Chinalco;
● 所有焦煤的销售与供货协议,包括与香港的Chalco贸易公司、以及与中国铝业的销售部门。
● Contract mining arrangements including the Alliance Mining Contract with Australian contract miner Macmahon holdings;
● 采矿承包合同,包括与澳大利亚MacMahon控股公司的联盟采矿合同;
● Joint Venture Agreement of the railway project among China Shenhua Energy, ETT JSC, Energy Resources LLC and Tavantolgoi JSC;
● 由中国神华能源、ETT股份公司的能源公司、以及塔旺陶勒盖股分公司三方合资铁路项目的协议。
● Project specific agreements including the Coal handling and storage plant agreement with Ausenco Taggart (USA);
● 项目具体的协议,包括与美国Ausenco Taggart公司关于煤炭处理与储存工厂的项目;
● All domestic legal issues of the company including the potential IPO of ErdenesTavantolgoi JSC at the London Stock Exchange.
● 公司所有的国内法律问题,包括Erdenes Tavantolgoi 股分公司在伦敦证交所筹划上市的事宜。
In terms of my educational background:
关于教育背景
● I studied and got my LLM in Mineral Law (master's degree in law) from the Centre for Energy, Petroleum and Mineral Law and Policy, University of Dundee in the UK in 2013 as a Rio Tinto scholar.
● 作为Rio Tinto学者,2013年在英国Dundee大学学习能源、石油与矿业法与政策中心获得了法学硕士学位。
● I have also studied and obtained my MBA degree from the Guanghua School of Management, Peking University in 2017.
● 2017年在北京大学光华管理学院学习并获得MBA.
● I got my bachelor's degree in international law from the National University of Mongolia.
● 从蒙古国立大学获得国际法学士学位。
● I completed some advanced trainings such as the Negotiation Program organized by the Harvard Law School (USA).
● 完成了一些高级培训,如美国哈佛法学院组织的"谈判计划"。
1. What do you think about the opportunities that Chinese companies have in terms of making investments in the countries along the Belt and Road initiative?
对中国企业在"一带一路"沿线国家进行的投资机会有什么看法?

2. What are the main risksassociated with investing in the countries along the Belt and Road initiative? How Chinese companies can mitigate those risks?
在"一带一路"沿线国家投资主要的风险是什么?中国企业如何减小这些风险?
3. Could you please tell us some key points about mineral lawsof some Belt and Road countries?
能否讲一些"一带一路"沿线国家矿业法的要点?
4. Mongolia China relations and mining cooperation between the two countries.
蒙古国与中国的关系,以及两国之间的矿业合作情况如何?
5. What Suntrans can offer for those Chinese companies who want to invest in or work with overseas mining and petroleum companies?
对于那些打算对海外矿业与能源业进行投资或者作业的中国企业,你认为Suntrans能够做些什么?
本周三英语沙龙,我们不见不散!